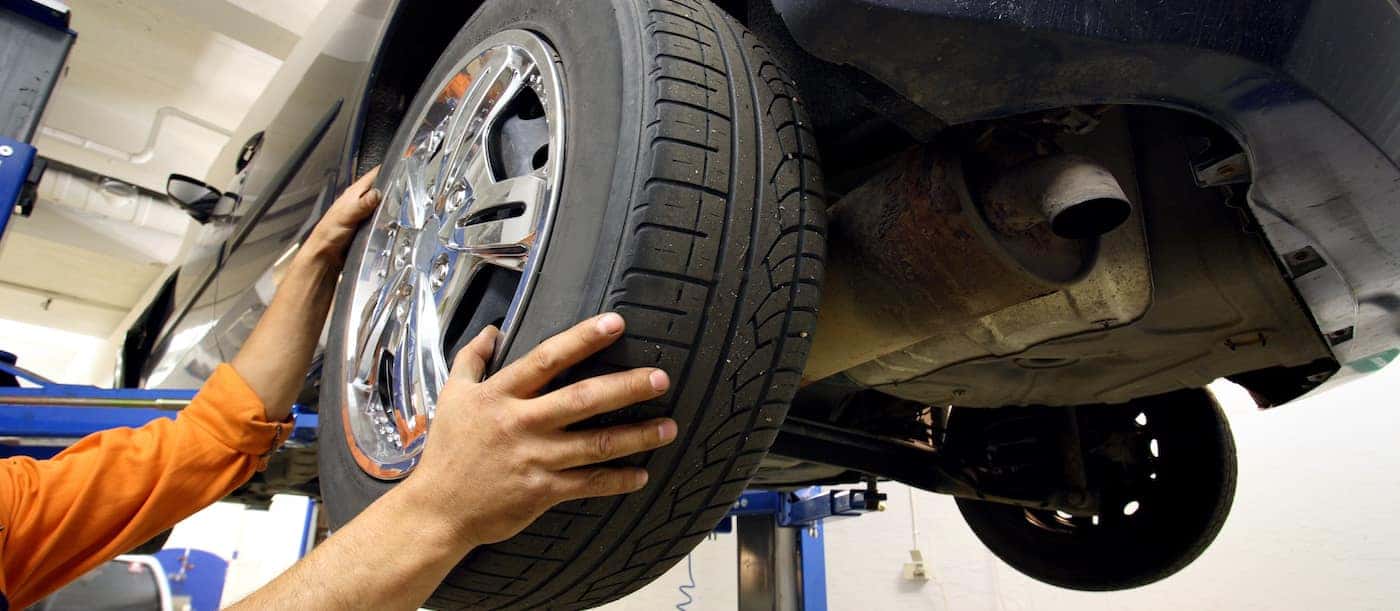 Is your car quivering, shaking, or rattling when you come to a stop? There are several potential issues causing this to happen to your Chrysler, Dodge, Jeep, Ram vehicle. You might feel the shaking in your steering wheel, and you might feel the tremors in your brake pedal—either way, that's a danger on your Reading commute. In this Outten CDJR guide, our service center experts highlight three of the most common factors that make your car's steering wheel or brake pedal shake. And if you need more advice, or potential repairs, schedule an appointment with our Hamburg service center.
---
---
Warped or Damaged Brake Rotors
First up: brake rotors. If your vehicle is shaking, the number one cause is often warped or damaged brake rotors. Brake rotors work with brake pads to stop your wheels from spinning when you brake. Aging rotors get thinner, potentially causing damage. Also, heat produced by the act of braking can even warp the rotors on your car, truck, or SUV. When rotors warp, brake pads can slip, and a quivering sensation can be felt in the brake pedal.
How long do brake rotors last? It's recommended that you replace rotors within the first 70,000 miles of purchasing a vehicle. Driving style and climate conditions can necessitate this replacement sooner though, especially if things are feeling shakey on Pottsville roads!
Old, Unaligned Tires
If your tires are old, out of alignment, or both, you could experience some shaking as you drive around Schuylkill Haven. Tires in this condition make your suspension work extra hard to keep things balanced, and hitting a pothole or curb could send things further out of whack. If the shakiness is particularly pronounced in the steering wheel, the culprit is likely your tires or alignment.
If you've had a routine tire rotation recently, this shouldn't be the case. Tires should be rotated every 5,000 miles on most vehicles, though consult your Chrysler, Dodge, Jeep, Ram owner's manual for a more precise number.
Steering and Suspension Components
There are many components within your steering and suspension systems. If you feel shaking not only when you brake, but when you're driving in general, one of these components may have an issue. An axle shaft, for example, can cause shaking or tremors.
These components are typically checked during routine tire rotations. Save money on a tire rotation by using one of the Mopar® coupons offered by our service center.
How to Fix a Wobbling Car
What should you do if your car is wobbling as you drive down South Fourth Street? The number of problems affecting your vehicle are almost too many to count. To quickly and efficiently find the problem and a solution, have a certified mechanic inspect your vehicle. Your brakes, as you know, are something that you need to have working properly—and problems with them can be serious. Consult our service specials, then call the Outten CDJR service center at ​888-842-5006 to schedule an appointment.
Service Specials at Outten CDJR
We are currently updating our Specials. Please check back soon.