5 Best Restaurants in Hamburg, PA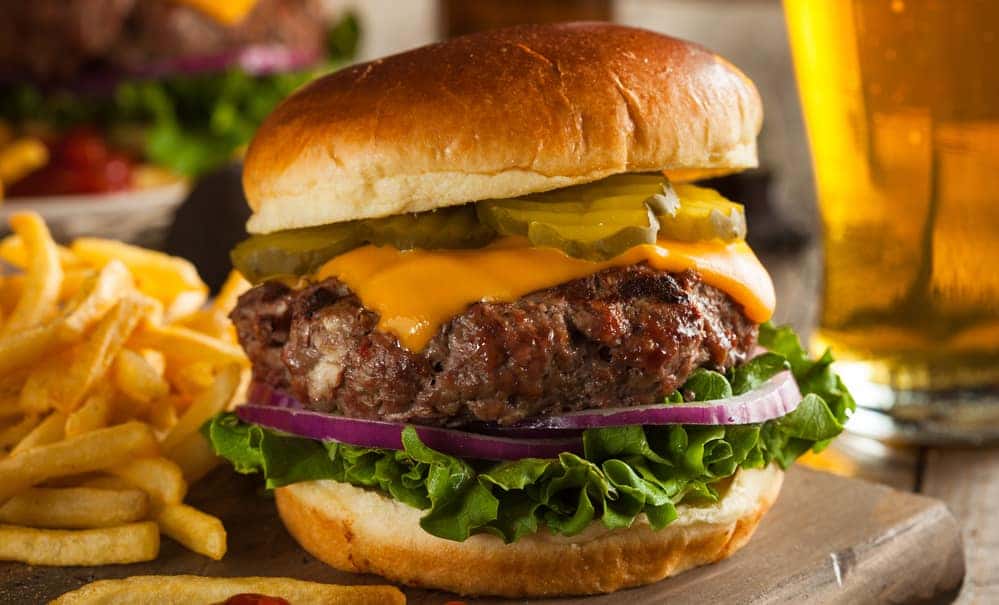 If you find yourself rolling through our lovely community here in Hamburg, PA, there are plenty of restaurants that are worth checking out. We've narrowed down our top five, and we're excited to share them with you today. If you think we missed any, let us know! We love hearing from you. Also, check out our list of coming attractions in and around Hamburg that are perfect for family fun this summer!
Hecky's Sub Shop
Is there really anything better than an incredible sub sandwich? Hecky's has been perfecting the craft since 1982, and it shows when you take the first bite. They have seemingly endless options of hoagies, burger hoagies, burgers, subs, and cheesesteaks. Opt for a refreshing salad if you're looking for something lighter, and don't pass up their side orders, like pierogis and breaded mushrooms.
Westy Bar & Grill
The Westy serves up fun, food, and spirits every night. Their wings are some of the best around, and the assorted sampler is a great option for a group dinner. You'll also find an entire page dedicated to burgers, sandwiches, and hot subs on the menu, or you can opt for their Italian fare and seafood.
Russo's Pizza
Fan favorites at Russo's include the stromboli and their subs made on freshly baked rolls. Of course, most locals sing praise to their old-fashioned pizzas. As per usual, you're welcome to create your own pie, but we have to say we love the bruschetta pizza! If you're a meat eater, the cheese steak pizza is also a must-try. Ask most of the locals, and they'll tell you it's the sauce and the crust that make Russo's stand out above the rest.
1787 Brewing Company
The brew snob in your life will be highly impressed when you take them to 1787 Brewing Company. They have ales, IPAs, and stouts, and you can purchase one of their growlers to bring your favorite brew home. Their food is just as incredible as their beer, with highlights including the Bavarian pretzel with stone ground mustard, the crab cake sandwich, and the buffalo chicken flatbread.
Smokin' Brays BBQ
Everyone can appreciate good BBQ, and Smokin' Brays gets it just right. Get a sandwich, or if your eyes are bigger than your stomach, you can get a full platter. The beef brisket is, of course, a delicious staple, but we also love the rib sandwich, and a trip to Smokin' Brays wouldn't be complete without a giant stuffed baked potato on the side.
Discover More At Outten CDJR
So, did any of the above restaurants pique your interest? Maybe you want to know more about the best pizza restaurants in Hamburg? Either way, when you come to visit any of these restaurants, think about stopping by our showroom in Hamburg to see all the new car models we have in stock. If you want a better indication of what we have before showing up in person, peruse our new and used car inventories. And while you're here, see which model you like best in our comparison of the Jeep Cherokee vs. Jeep Compass.
More From Outten CDJR
The all-weather capability of Jeep SUVs is legendary and the 2020 Jeep Compass is no exception with amazing off-road capabilities that put it right at the top of the tree of versatile SUVs. However, it's the stunning Jeep Compass interior that impresses many first-time Jeep owners in Hamburg. New Jeep Compass InventoryApply for FinancingContact Us…

The new 2020 Jeep Cherokee is here and ready to take on the roads of Hamburg. With seven available trim levels, there's a Jeep Cherokee for every kind of driver. Whether you want a Jeep Cherokee 4×4 for off-road adventures or a Jeep Cherokee to get you around town in Reading, Outten CDJR is here for…

If you're in Hamburg and looking for a new work truck, you may be wondering what the 2020 RAM 1500 towing capacity is. When properly equipped, the RAM 1500 can tow up to 12,750 pounds, which is a Best-in-Class Light-Duty Pickup V8 Engine Towing capacity. Combined with its suite of towing features, the RAM 1500…